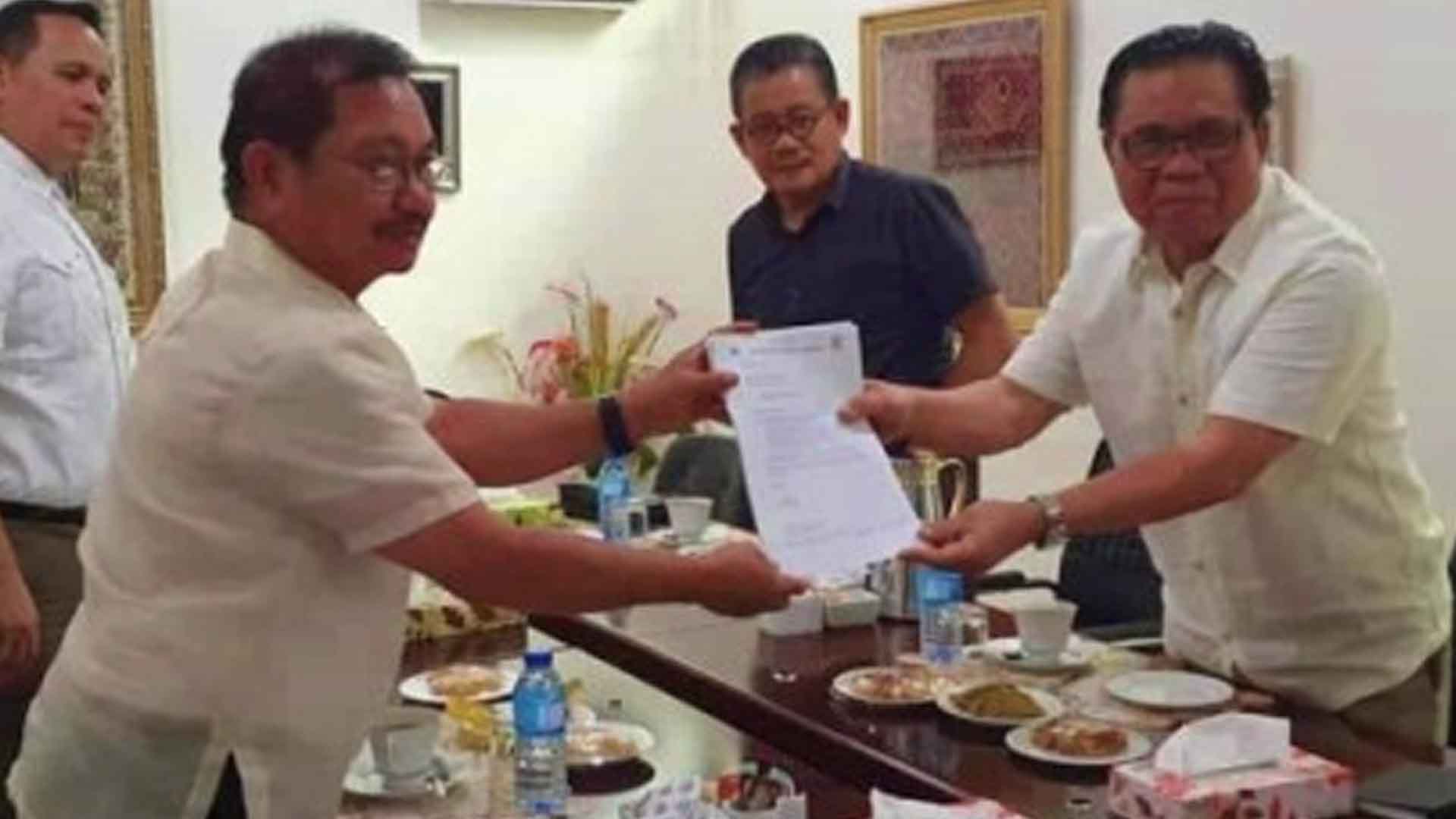 The fledgling Bangsamoro Autonomous Region in Muslim Mindanao (BARMM), in coordination with the Mindanao Development Authority (MinDA,) is bullish to soon export mature and green coconuts to other countries.
This came after MinDA Chairman Sec. Emmanuel Piñol met with BARMM Chief Minister Ahod "Murad" Ebrahim, hours before the visit of President Rodrigo Duterte in this town on Sept. 7 to decommission 1,060 combatants and 940 weapons of the Moro Islamic Liberation Front (MILF).
The decommissioning process, now on its second phase, forms part of the normalization track of the GPH-MILF comprehensive peace process.
"This will be a great help to our coconut farmers because the price of copra now is very low," Ebrahim said in a statement, following his meeting with Piñol at Camp Darapanan, the former main base of the MILF situated in the area.
Ebrahim noted that the undertaking could help save BARMM farmers, including those in other parts of Mindanao, from difficulties in dealing with the prevailing low price of copra in the market.
Ebrahim has set to propose before the 80-member Bangsamoro Parliament this week to enact legislation allowing the export of mature and young coconuts from the region.
While the export of green coconuts is presently allowed by the national government, there is still a prohibition on the export of mature coconuts, a move perceived as a protection in the past for local oil mills that monopolized the coconut industry for ages.
The oversupply of vegetable oil in the world market, however, brought the prices down from some PHP30 per kilo two years ago to only PHP12 to PHP14 per kilo today.
Currently, there is a vast demand for husked mature coconuts in China, the Middle East, Europe, and the United States but attempts to lift the national government ban failed.
BARMM's acceptance of the MinDA proposal to allow the export of coconuts from the region will pave the way for local coconut farmers to earn the corresponding amount of PHP32 to PHP40 per kilo.
Because they will be selling whole husked nuts, the farmers will also be saved from the arduous task of taking out the meat from the shell and drying the copra before it could be sold.
To further improve export production, Ebrahim said BARMM will assist dealers of mature coconuts in establishing Coconut Processing Units (CPUs), where the coconuts will be cleaned, packed and placed in 40-foot containers, in at least five areas in the region.
The CPUs' proposed locations include the international Polloc Port in Maguindanao, and the district ports of Malabang in Lanao del Sur; and the respective dockyards of Basilan, Sulu, and Tawi-Tawi.
Coconut farmers from other parts of Mindanao, including Leyte and Samar, could also benefit from this development as there is a huge demand for whole husked coconuts because of its multiple uses – from shell to meat and water. (PNA)