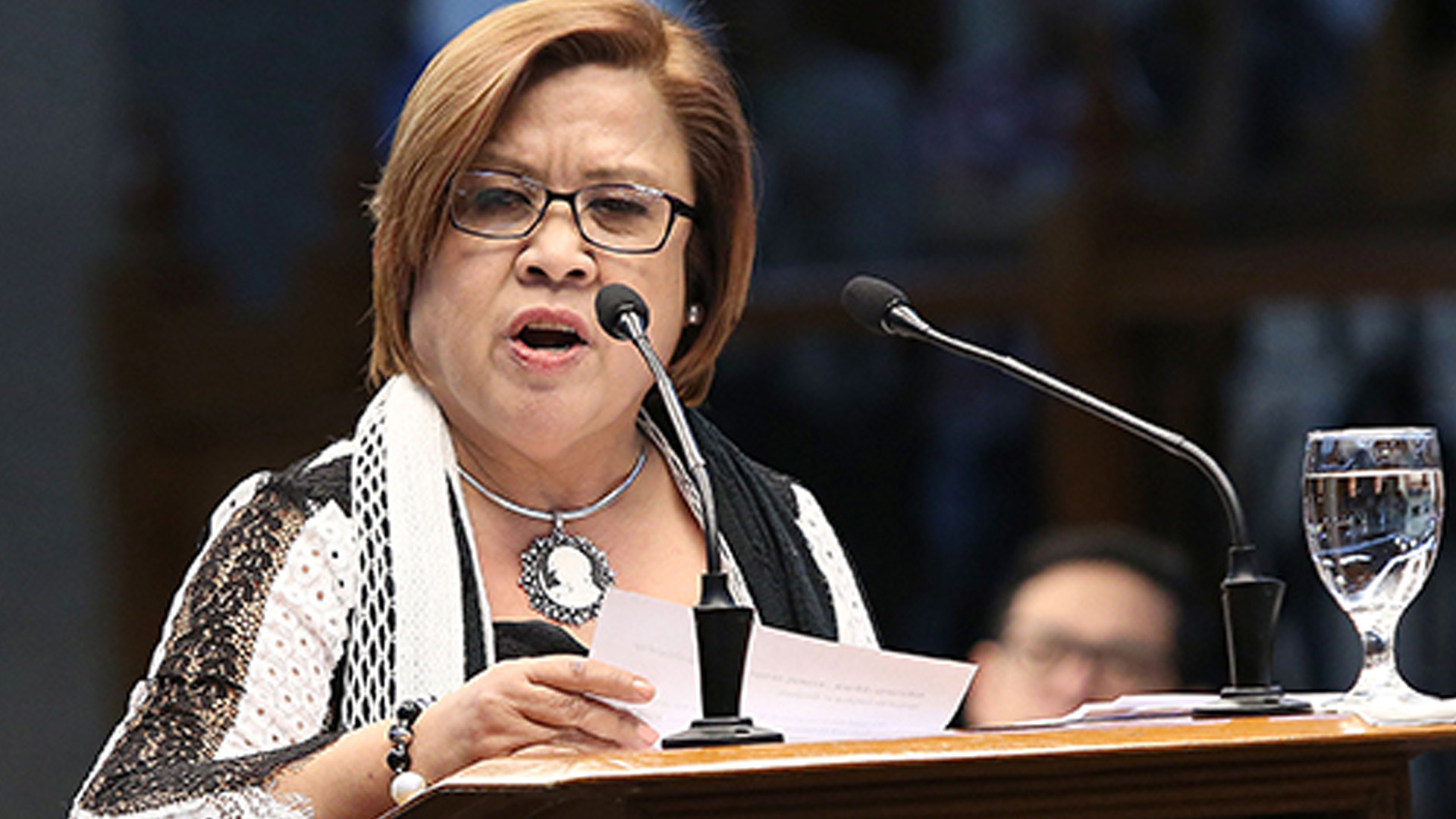 Alarmed by the rising number of fatalities from road accidents in the country, Opposition Senator Leila M. de Lima has introduced a Senate measure creating an institute that will help keep thoroughfares safe for both drivers and commuters.
De Lima filed Senate Bill No. 850, or the "Philippine Road Safety Institute Act", which aims to create the Philippine Road Safety Institute (PRSI) to address the growing number of road accidents, especially in highly-urbanized areas.
"Road safety is a problem in the country, especially in highly-urbanized areas. It is considered a public health issue, having contributed significantly to the mortality rate," she said.
De Lima, who chairs the Senate Committee on Social Justice, Welfare and Rural Development, noted that despite the government's various vehicular traffic and road safety programs, there is still a growing number of road accidents in the country.
She cited a study by the World Health Organization which claimed that pedestrians make up 19 percent of road deaths in the Philippines while road crash incidents are caused by driver error, defective vehicle condition and bad road condition.
The Department of Transportation reported that fatalities due to road crashes increased by almost 14.6 percent each year.
"With this data, it is estimated that by 2020, about 300,000 will die annually due to road mishap without any intervention," De Lima stressed.
In other countries, De Lima said there are established road safety institutes that promote road safety by providing trainings, piloting scientific research and regularly conducting road safety assessments and policy research and development.
"While there are many programs implemented now that are able to contribute to transportation management and road management, and even road safety, what is proposed here is a center/institute that will look closely in the road safety aspect," she said.
Under SB No. 850, De Lima wants to establish PRSI that will look closely into the road safety issues hounding the country. It will be placed under the University of the Philippines – National Center for Transportation Studies (UP-NCTS), which has the competency and knowledge in the field of transportation studies.
Senator De Lima's proposed measure mandates the PRSI to regularly provide technical advice on road safety in support of government programs and initiatives.
Among its duties include collection of data pertinent to road safety, development of road safety policy framework, recommending legislation and promulgation of necessary rules and orders, and standards to be adopted by government agencies, among others.