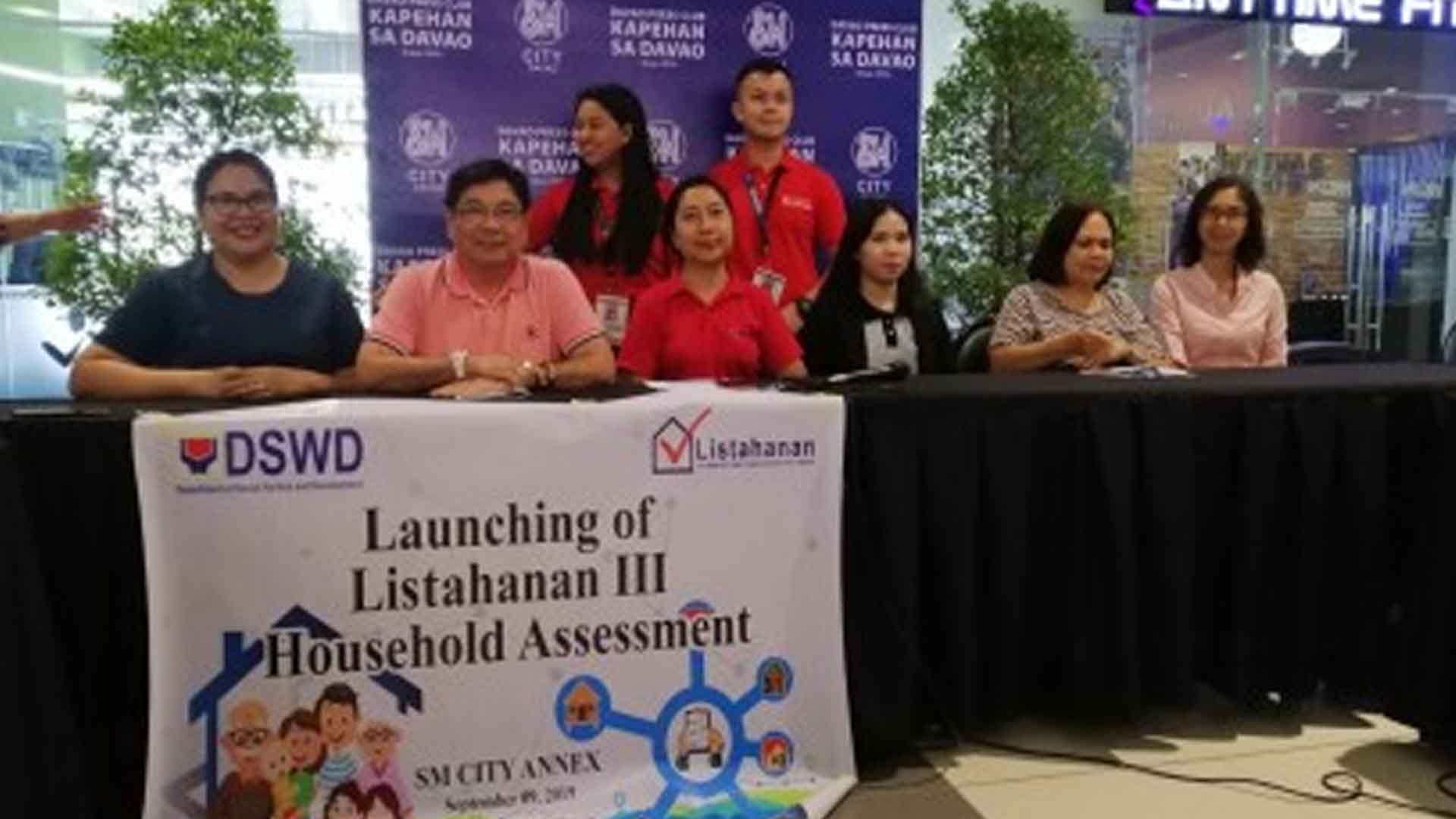 The Department of Social Welfare and Development in Southern Mindanao (DSWD-11) will once again roll out its assessment for poor households in Davao Region.
During the Listahanan 3 launching on Monday here, DSWD-11 officials said the assessment involves a total of 834,729 households in Davao Region.
Listahanan aims to develop and maintains a database of poor households that can be shared with public and private agencies and other stakeholders, for them to identify the poor who shall be prioritized in the delivery of social protection programs.
Alfredo Sy, DSWD-11 assistant regional director, said the Listahanan database will also identify households that will benefit Pantawid Pamilyang Pilipino Program (4Ps).
"This is also the basis of the local government units (LGU) to provide the right program to their constituents," Sy stressed.
Elvie Bahinting, DSWD-11 regional field coordinator, said that the Listahan assessment has four phases namely: preparatory, data collection, validation and data generation and management.
Bahinting said that the assessment will commence in October and expected to give clean and validated result in August next year.
About 1,905 field workers and encoders will conduct the assessment in the Davao Region.
She also bared that the Listahanan 1, which was conducted in 2009, assessed a total of 10.9 million households in the entire country and have identified 5.2 million poor household.
In Listahan 2, about 15.4 million households were assessed that resulted in the identification of 5.2 million poor households.
Meanwhile, Ched Montano, Commission on Higher Education (CHED) Unifast regional coordinator, said their tertiary education subsidy prioritized college students were included in DSWD's Listahanan.
Implemented in school year 2018-2019, the tertiary education subsidy catered about 7,000 college students in Region 11.
For school year 2019-2020, about eleven thousand were already enrolled in the program.
"After the assessment, we can already identify the beneficiaries and there is a possibility that the number would increase," Montano said. (PNA)