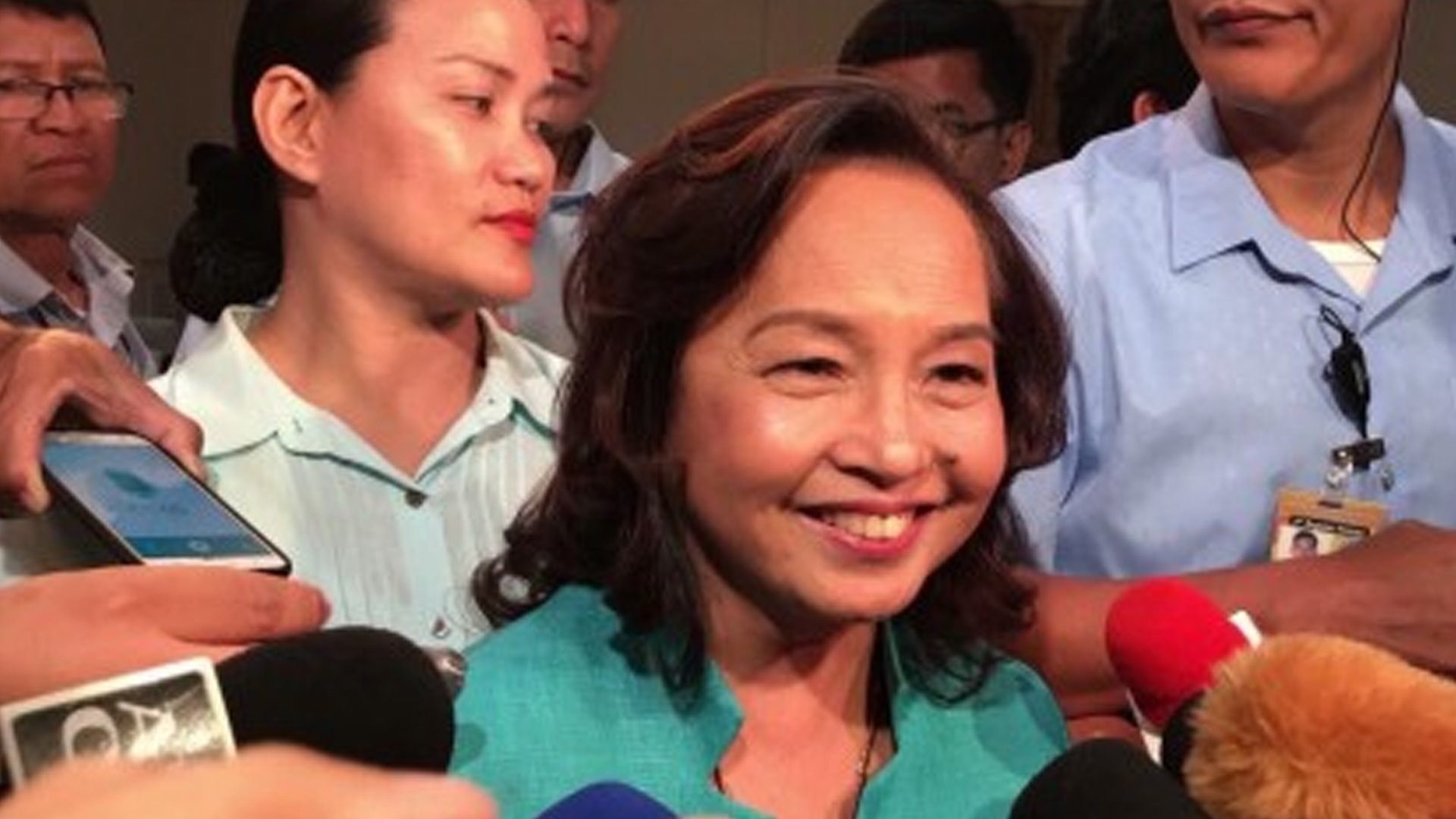 Outgoing House Speaker Gloria Macapagal Arroyo (GMA) has been busy visiting projects that she established during her incumbency as president of the Philippines.
Arroyo arrived at the port of Sibulan in Negros Oriental to check on her favorite projects that included the roll on, roll-off (Ro-Ro) ferry system of transportation that connects different islands of the country.
The former President, now congresswoman representing the second district of Pampanga province, launched the western part of the Ro-Ro system in 2003, the central nautical highway in Central Visayas connecting to ports in Central Mindanao.
She said one of the good things the Ro-Ro routes bring is improvement of trade and commerce among regions because of the central nautical highway. "Everything is so near because of the Ro-Ro ports," she said.
Arroyo also hailed the development of the tourism industry in Central Philippines as a result of the port connections, citing the "butanding" or whale shark attraction in Oslob, Cebu; continuing attractions in Moalboal and Badian, Cebu; diving in Apo Island; dolphin watching in Bais; Mantalip reef in Manjuyod; twin lakes in Balinsasayao; and the Mabinay caves in Negros Oriental, among others.
A diver herself, she told local officials that "even under the Dumaguete port, there's beautiful diving, making this area a diver's paradise".
The outgoing House speaker was happy and delighted to hear from local officials of Santander, Cebu that the municipality of Oslob was visited by more or less five hundred thousand tourists during the first six months of this year alone.
Arroyo capped her visit with a short briefing at the Sibulan port, where she thanked Negrenses for giving her a resounding victory in the 2004 presidential election.
"On my part, I don't think I will have as great a legacy as those world leaders like Winston Churchill or John F. Kennedy but I think my legacy is that I was able to restore fiscal health after a storm of financial crisis here and abroad and the fiscal stability paved the way for my being able to build so much infrastructure more and better than before that includes the nautical highway or the roads, and all the ports of the nautical highway," she said.
In Negros Oriental, it is not only the ports which Arroyo helped to develop but also the roads from Cebu to Santander and the whole nautical highway up to Negros Island.
She pointed out that because of the fiscal stability, poverty rate went down during her incumbency as president. She noted that seven million Filipinos were lifted from poverty during her administration.
Arroyo also thanked the Filipino people for giving her a chance to serve as President. (PNA)