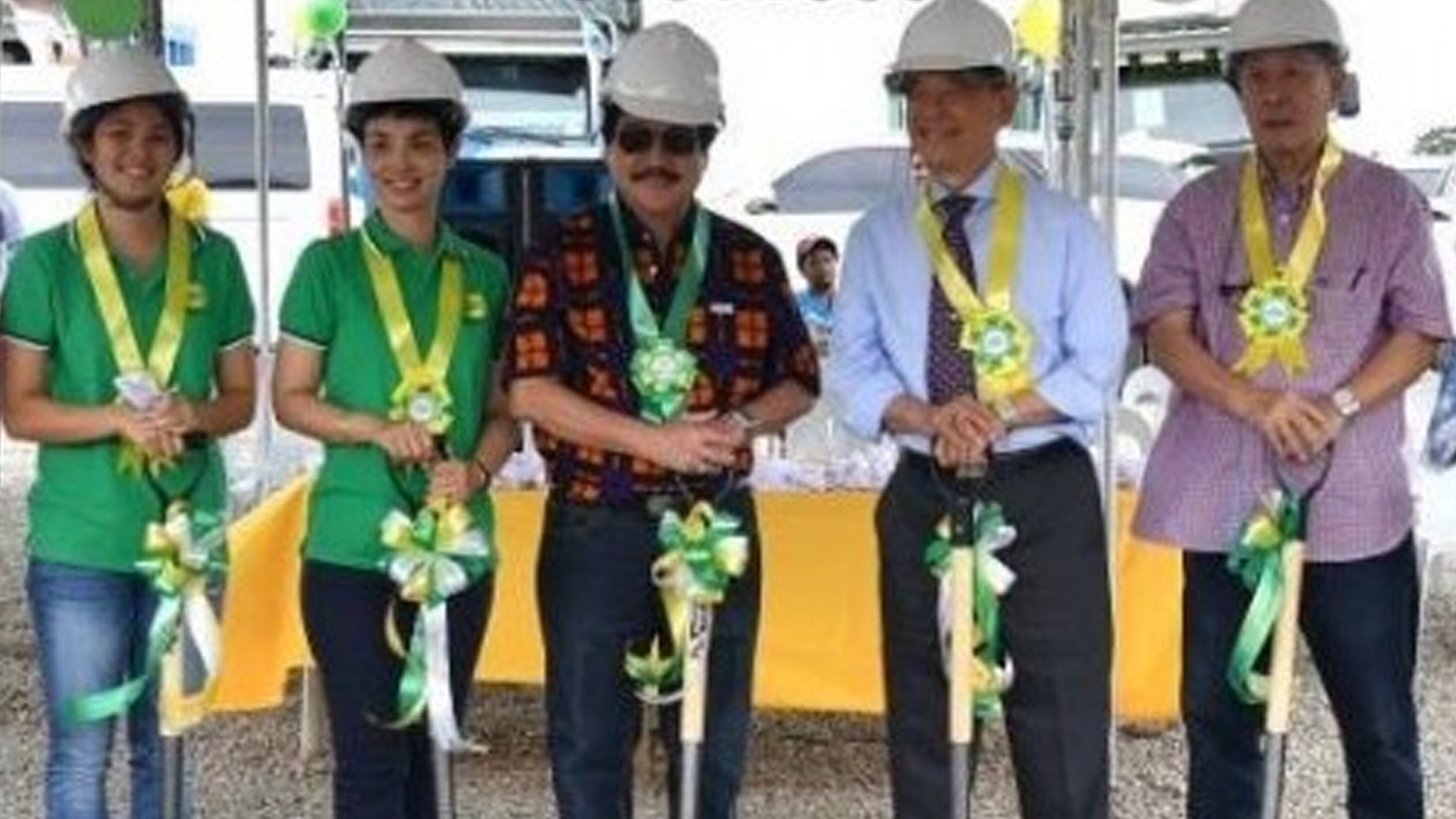 Singer-songwriter and businessman Jose Mari Chan launched a residential subdivision project developed by his family-owned firm in Mansilingan village.
Chan, president of Morning Glow Development Corp. (MGDC), led the groundbreaking ceremony of the seven-hectare Villa Florencia Subdivision on Murcia Road, together with Mayor Evelio Leonardia.
Alongside the development is the Villa Magdalena Commercial Center.
Both projects are operated by the MGDC, with Chan's daughters Elizabeth Ann Chan-Parpan as managing director and Marie Angelica Chan as sales and marketing director.
Chan, who has been named the honorary mayor and adopted son of Bacolod in 2018, noted the thriving business climate in Bacolod that is drawing more investors.
"If business is thriving, it means the investors are confident with Mayor Leonardia and his administration. If you don't trust the city government, then you will not venture here. It is a credit to him," he said.
Chan was around twelve years old when he first came to Bacolod, where his late father opened a sugar trading company in 1960.
As a businessman engaged in sugar milling, he sits as the chairman and chief executive officer of Binalbagan-Isabela Sugar Company Inc. and A. Chan Sugar Corporation.
Meanwhile, Leonardia said the launching of the Chan family's residential subdivision project is significant in the area, which is supposed to be barren and uninhabited but is now becoming another growth area of the city.
"Mansilingan is one of our biggest barangays. It is a vast piece of land with so much potential. I'm sure the Chan family's investment will stimulate more growth in this area," he added. (PNA)