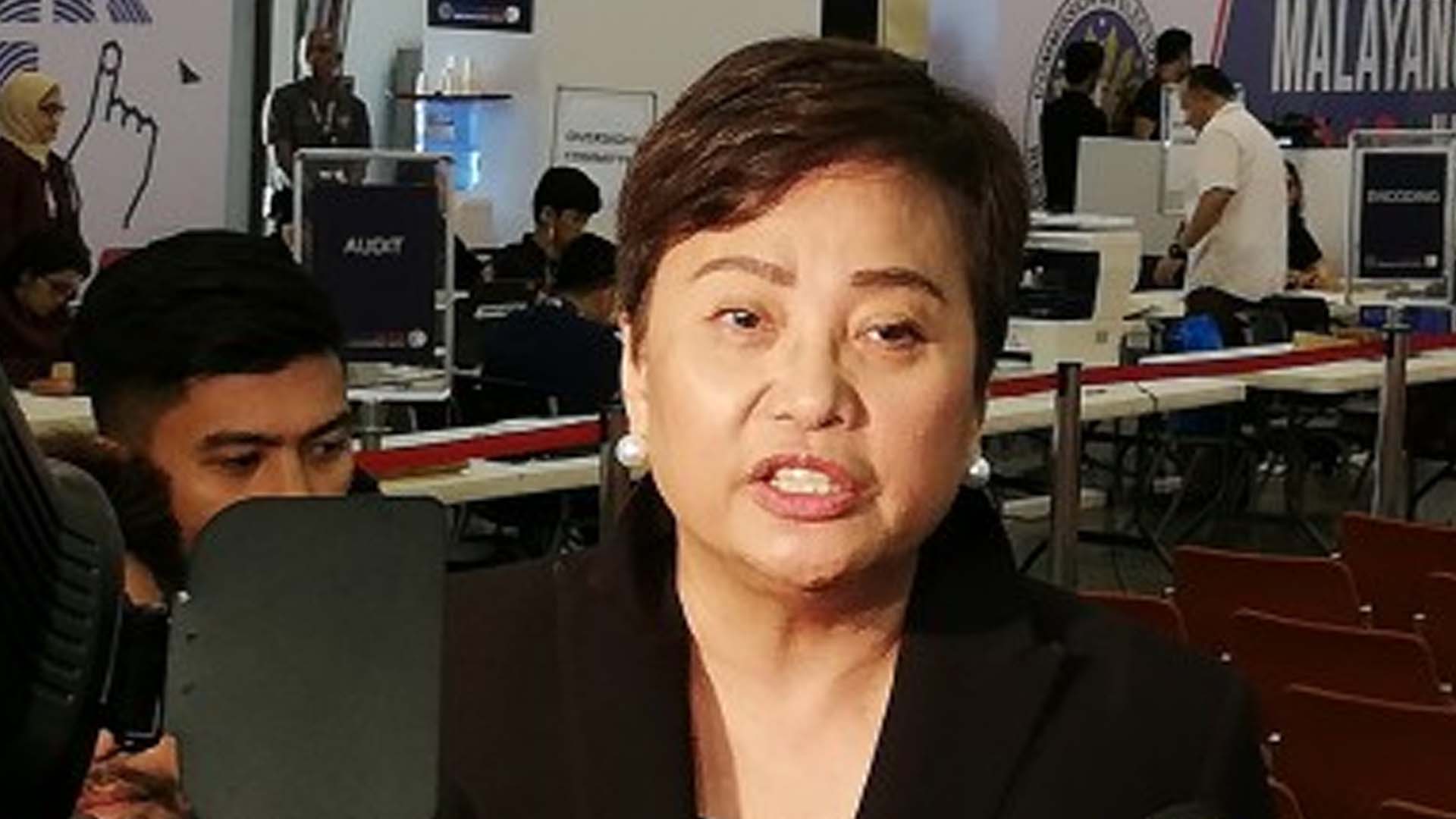 Commission on Elections (Comelec) Commissioner Rowena Guanzon lauded the decision of Malacañang not to interfere in her decision not to approve the nomination of Ronald Cardema as representative of the Duterte Youth party-list.
Presidential Spokesperson Salvador Panelo, earlier, said they would not intrude in anything that does not concern the Palace.
"I am glad that Malacañang has spoken. Cardema has been flaunting his closeness to the President," Guanzon said in an interview .
Cardema, she said, should take a cue from Panelo's statement that the former National Youth Commission (NYC) chairman would not get support from Malacañang.
Cardema, meanwhile, said they would respect the position of Malacañang.
"We respect the pronouncement of Secretary Panelo. We just tried to seek help since all Filipinos can ask help from the President," he said.
The poll body earlier ruled that the 34-year-old Cardema is not qualified to represent the Duterte Youth in the House of Representatives.
The party-list system law provides that youth representatives should be at least 25 years to 30 years old.
In a press conference on Saturday, Cardema accused Guanzon of asking favors and money from him in exchange of a favorable decision. The Comelec official denied the allegation.
The Duterte Youth party-list won a seat in Congress after getting more than 350,000 votes in the May 13 polls.
Meanwhile, Panelo said it is for President Rodrigo Duterte to decide whether he would reappoint Cardema to his Cabinet if he fails at his chance to be nominated as representative of his own party list.
Panelo earlier said Cardema should file corruption charges against Guanzon if he has evidence against the Comelec official.
"The case between Mr. Cardema and Commissioner Guanzon is between the two of them. Moreover, the President respects the independence of any constitutional body so the President has not and will not interfere (in) any function of the Commission, as well as other constitutional bodies," Panelo said in a Palace briefing.
"The President, as President, will enforce the laws. Anyone who feels that a law has been violated is free to file appropriate charges against whomsoever and let the law take its course," he added.
Panelo said Duterte will respect whatever is the decision of the independent departments or branches of government, and will never go against it. (PNA)