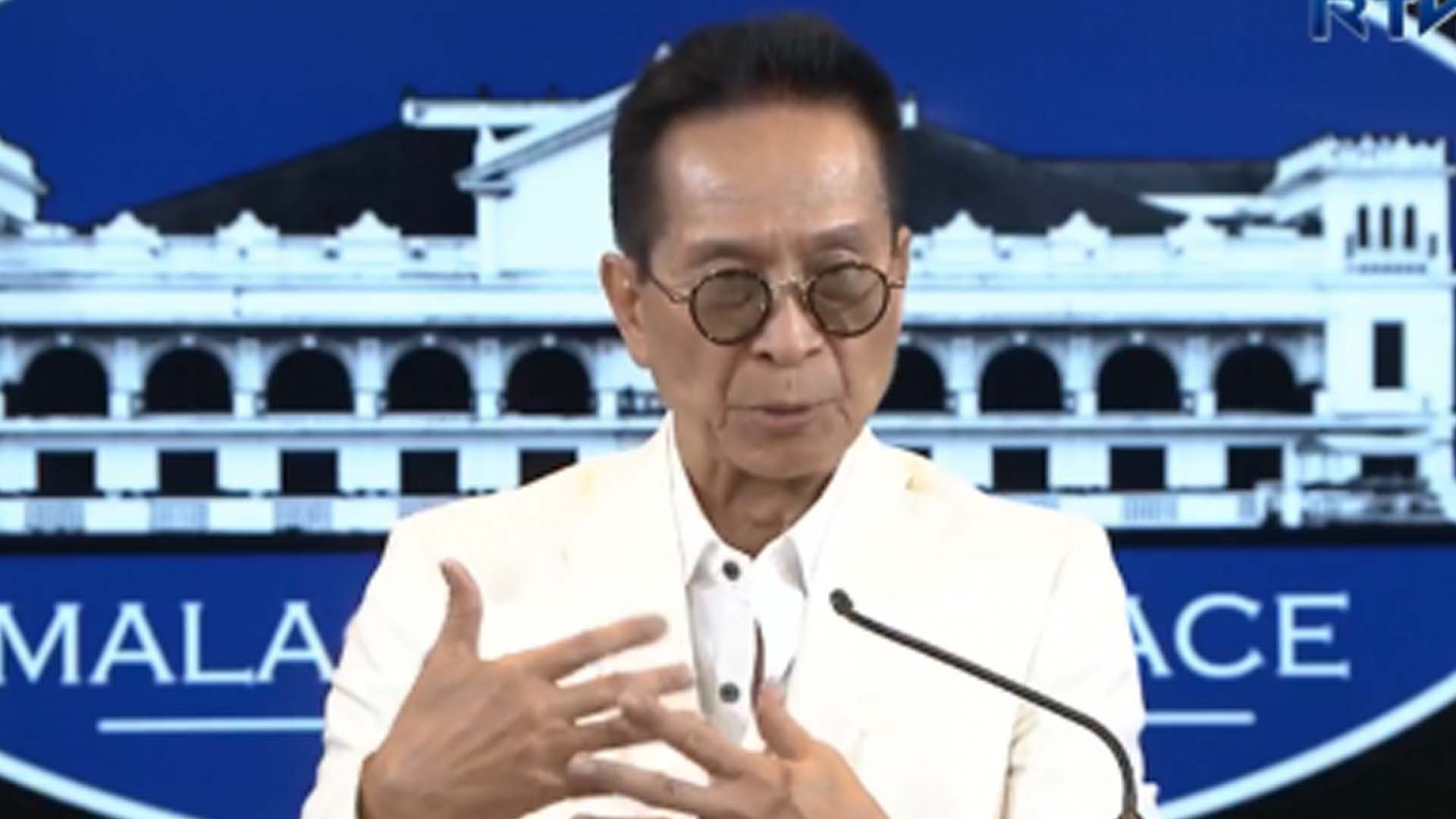 Malacañang assured that Filipino workers went to China to work and not spy on the Chinese government.
Presidential Spokesperson Salvador Panelo made this remark after Chinese Ambassador to the Philippines Zhao Jinhua said Filipino workers in China could be accused of spying in the same way Chinese Philippine offshore gaming operators (POGO) workers near Philippine military bases are also accused of espionage.
Earlier, two Cabinet members, Defense Secretary Delfin Lorenzana and Socioeconomic Planning Secretary Ernesto Pernia have also found Zhao's statement baseless.
Lorenzana described the idea of Filipino workers in China as spies was "preposterous", noting that only Chinese companies are mandated by their government to assist in intelligence collection.
"The Office of the President shares the sentiment of Secretary Lorenzana and Secretary Pernia when they said that the OFWs went to China for the purpose of work. Moreover, there is no place where they converge to work," Panelo said in a Palace briefing.
Panelo said the intention to spy on China does not apply to Filipino workers because there are no Filipino POGO workers near Chinese military camps.
"Moreover, parang nabanggit ko pa na baka masyado tayong security-conscious (I also mentioned to him that thinking that would make Philippine government seem that it is too security-conscious)," he added.
"Unlike iyong concern ni Secretary Lorenzana, isang lugar lang at malapit sa kampo (Unlike the concern of Secretary Lorenzana, the Chinese POGO workers are staying in one area near military camps). So, it does not apply," he said.
Panelo said Duterte is not concerned about the presence of Chinese POGO workers near Philippine military camps because we have our own intelligence-gathering capabilities.
"He (Duterte) is not worried because we have the intelligence capability on knowing what they are doing," Panelo said.
Panelo said foreigners working in the Philippines need not be near the military camps to get intelligence because they can spy on the government if they want.
Meanwhile, Panelo hit back at Senator Panfilo Lacson anew for describing him as China's spokesperson for relaying Zhao's statement in response to a reporter's question.
"It is the duty of the Office of the Presidential Spokesperson to share any information relative to any concern affecting the Filipinos abroad or here, trabaho natin iyon (that is our job)," Panelo said. (PNA)