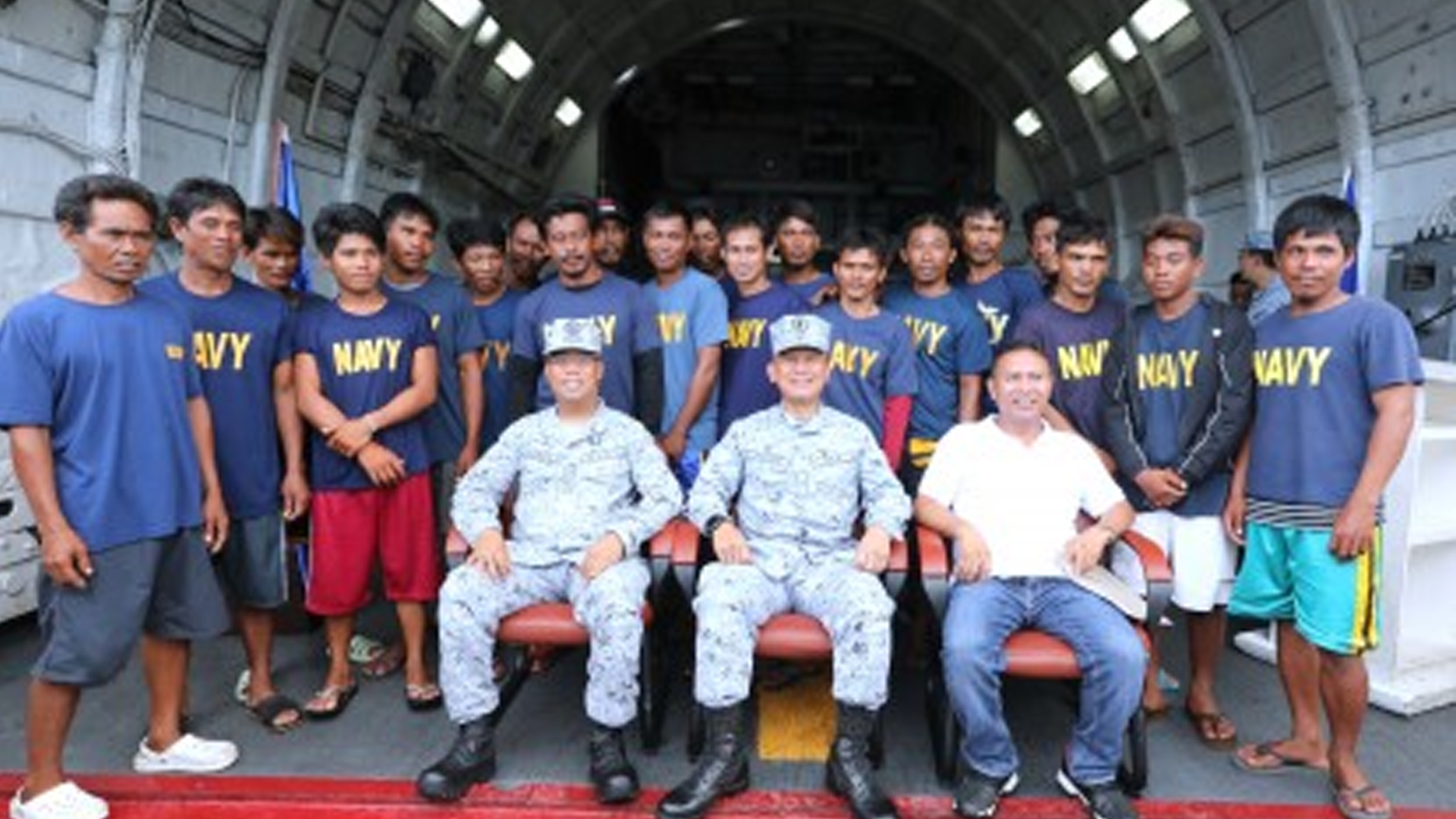 Malacañang assured the 22 fishermen whose boat was allegedly rammed and abandoned by a Chinese vessel off the Recto Bank (Reed Bank) in the West Philippine Sea that justice will be served and that the Duterte administration is not turning its back on them.
Presidential Spokesperson, Salvador Panelo made this remark following criticism that President Rodrigo Duterte is turning a deaf ear on the sentiments of the fishermen who nearly drowned until a Vietnamese vessel rescued them.
"We would like to assure our fishermen na hindi namin kayo pababayaan at hindi namin kayo pinapabayaan (that we will not abandon you and we are not abandoning you)," Panelo said in an interview at ANC.
Panelo pointed out that the economic and security clusters of the Cabinet even agreed to deploy additional Coast Guards in the Recto Bank to ensure the safety of fishermen during their meeting on Monday (June 17).
Panelo also reiterated that government will file charges against the Chinese crew if proven that the alleged ramming and abandonment was done intentionally.
"Yes, we will not allow absence of responsibility on the part of the wrongdoers. And in fact, even the Chinese government said so itself na hindi rin sila papayag na ganoon (that they won't tolerate it)," Panelo said.
Diplomacy Working
For his part, Presidential Communications Assistant Secretary for the Office of Brand Integration Ramon Cualoping III stressed that government has done so much as it filed a diplomatic protest against China over the Recto Bank incident.
Cualoping noted that Foreign Affairs Secretary Teodoro Locsin Jr. has also raised the issue during the recent 29th Meeting of States Parties to the UN Convention on the Law of the Sea (UNCLOS) on Monday (June 17).
He said Agriculture Secretary Emmanuel Piñol, chairman of the government response team to primarily focus on assisting the 22 fishermen, and his co-lead, Energy Secretary Alfonso Cusi, are also on top of assisting the fishermen's needs.
He said the President himself has acknowledged the maritime incident and ordered a full investigation "to determine the next steps based on accepted legal frameworks."
"Sovereignty, intact. Rights, defended. Diplomacy, working," Cualoping said in a Facebook post.
China's Side
Meanwhile, Panelo defended Duterte's decision to wait for results of the investigation conducted by both Philippine and Chinese authorities before deciding how to address the problem.
Panelo, who earlier said it was only fair to get China's side, emphasized that the United Nations Convention on the Law of the Sea (UNCLOS) does not mandate the rescue of distressed mariners if they pose a security threat to their rescuers.
The Chinese Embassy earlier denied abandoning the Filipino fishermen claiming that the Chinese captained tried to rescue them but was "afraid of being besieged by other Filipino fishing boats."
"The Chinese government has to investigate why they did it, 'di ba? We want to know bakit kayo natakot (why were you afraid)? Was this fear justified, 'di ba (right)?" Panelo said.
"Even under the UNCLOS, while you are required to give assistance to ship or passengers in a vessel in distress, if it endangers your own safety you are not required to do that," he added. (PNA)