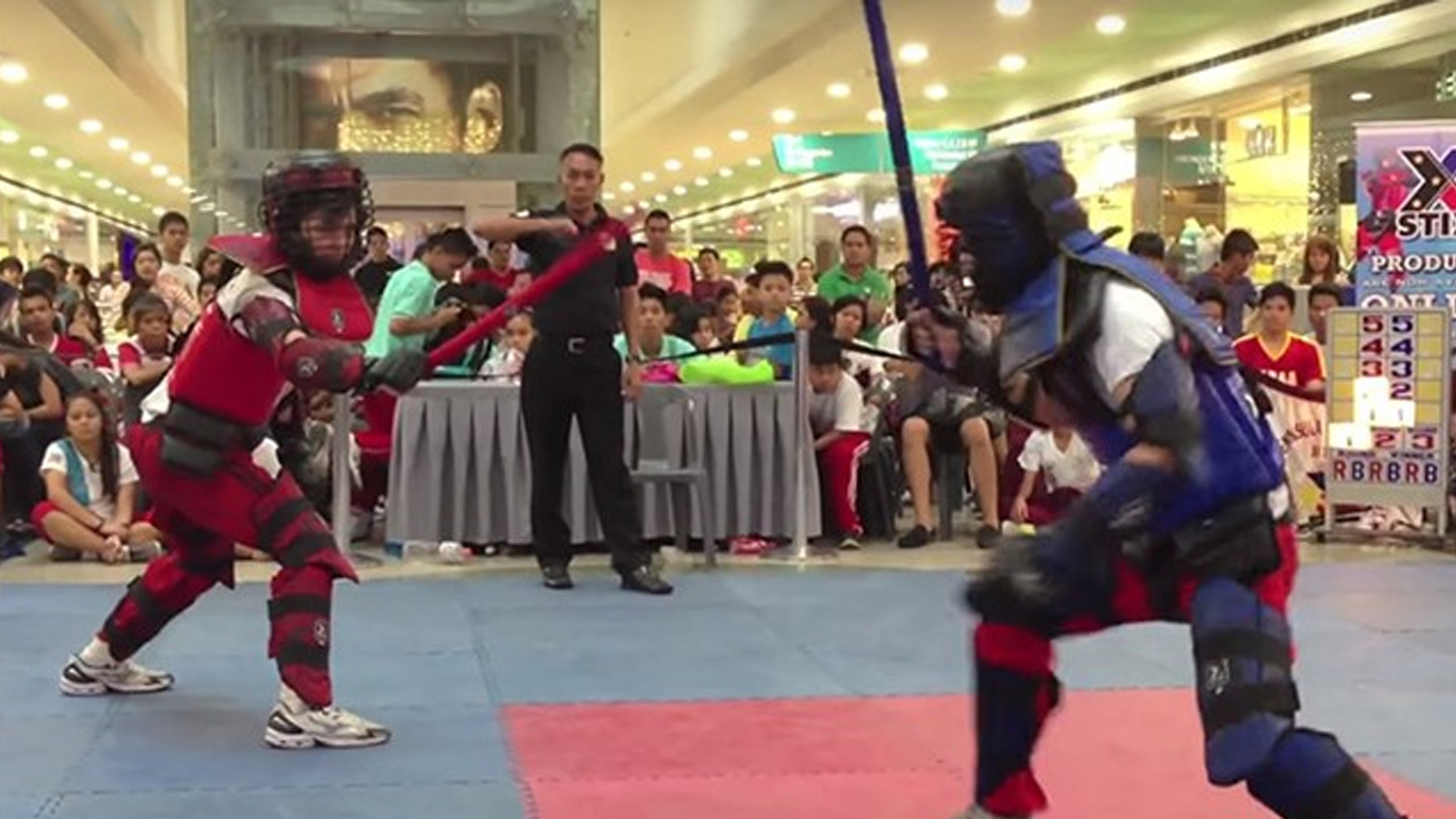 The Quezon City local government is providing a free five-day training course on arnis, a national sport, to 81 Barangay Public Safety Officers (BPSO) from 25 barangays in the city to improve the security capabilities of barangay tanods (village watchmen).
Together with the Rotary Club of New Manila and Arnis Philippines, Inc., Vice Mayor Joy Belmonte launched the program on Monday.
Belmonte expressed her support for the advocacy of teaching the Filipino martial arts, especially to village watchmen as they are prohibited from carrying firearms.
"For the last 2 years, sa kanilang pagsasagawa ng kanilang arnis program ay hindi naman ito bago. Napakagandang advocacy nito (in their conduct of their arnis program this is not something new. This is a very good advocacy)," she said in an interview.
"For me, this is a great project because since our tanods cannot carry their own firearms, some perpetrators think that our watchmen cannot harm them. But if we'll teach them these martial arts, they will still be equipped with skills that make them capable of seizing offenders," she added.
At the completion ceremony at the Amoranto Sports Complex, the graduates were awarded certificates and their own pair of arnis sticks which they can already use during foot patrols especially at night.
"Marami ring nagtatalo sa konseho na ang mga tanod huwag bigyan ng baril kasi alam naman natin (Many are also debating in the council that the village watchmen should not be given a firearm because we already knew) you don't solve violence with violence. This way, we are also teaching our watchmen to provide proper responses during attacks and ways to take down the perpetrators through the use of arnis so we're not promoting violence," Belmonte said.
Belmonte plans to conduct more free training courses on arnis to other public safety officers to ensure peace and order in barangays in the city. (PNA)