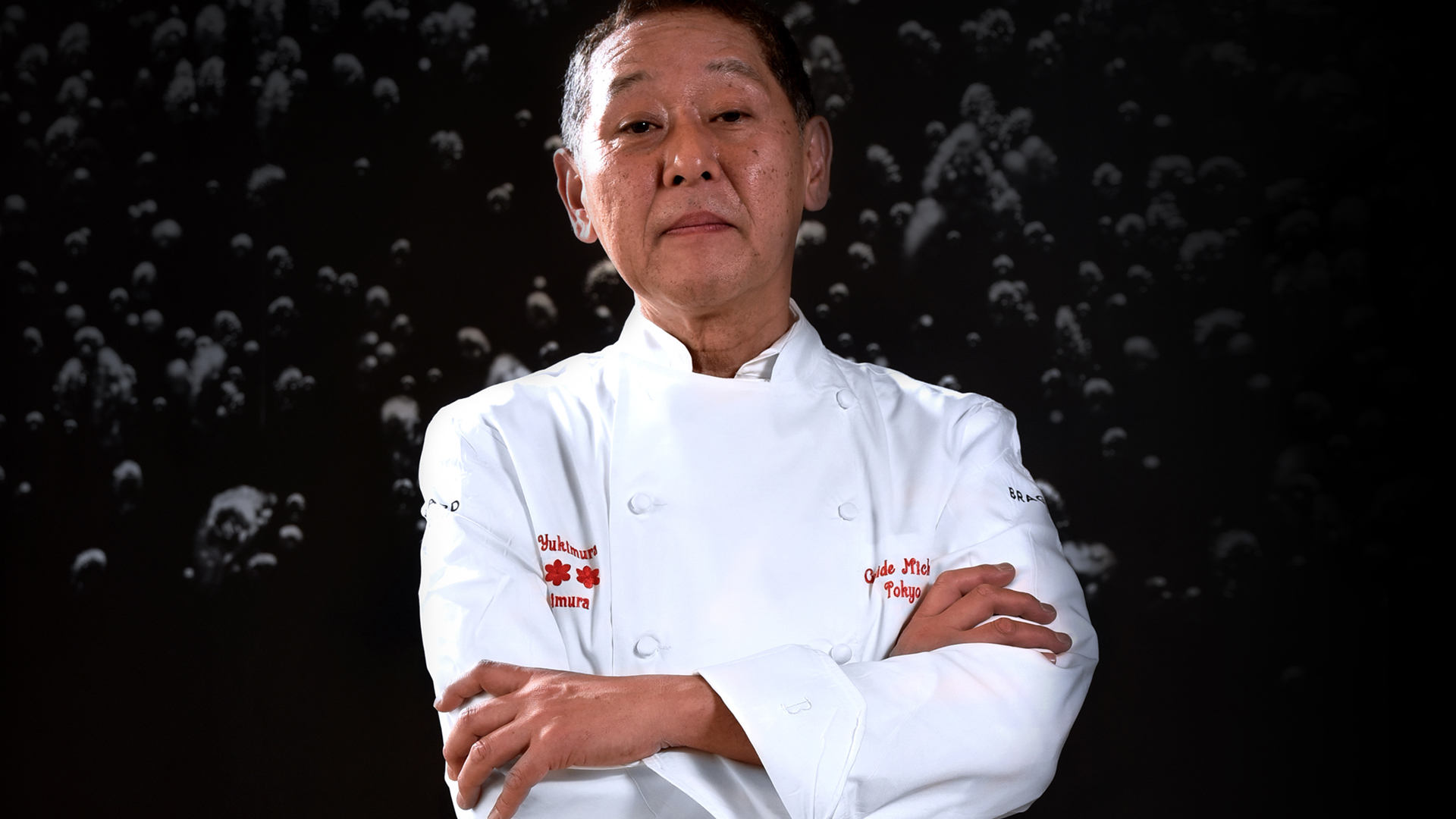 Solaire invites you to another gastronomic experience with "Culinary Masters: Chef Jun Yukimura" as the 3 Michelin Star chef takes over the kitchen of Yakumi on June 6, 7 and 8, 2019 from 7PM to 10PM. Continuing the tradition of bringing the most unique dining experience right on your table, "Culinary Masters" will bring you a series of special dinner events that feature the ingenuity of the most prominent chefs from all over the globe.
The first act to take on the helms of Solaire's Yakumi is Chef Jun Yukimura whose culinary excellence was sharpened with 25 years of training in the former capital of Japan. Known for his imaginative take on the long-established tradition of Kyoto cuisine, he opened Azabu Yukimura in 2000 which has garnered the prestigious 3 Michelin Star and propelled his brainchild to be a must-visit in Tokyo.
Chef Jun Yukimura is bringing his signature touch to Yakumi together with the restaurant's renowned Executive Japanese Chef Norimasa Kosaka. A bespoke 8 course Kaiseki menu will highlight the unique flavorful twists of each dish that are distinct yet familiar to the palate. This experience also features the best sakes that will complement each course perfectly. To immerse each guest in the culture of Japan, a traditional Japanese Koto player will provide deep and relaxing music as you savor every bite.
Discover the alluring charm of the Kaiseki art at Yakumi at Solaire. Price is at Php10,000++* per person. For inquiries and reservations, please call 888-8888 or email restaurantevents@solaireresort.com.
Price is subject to 12% VAT and 10% service charge.