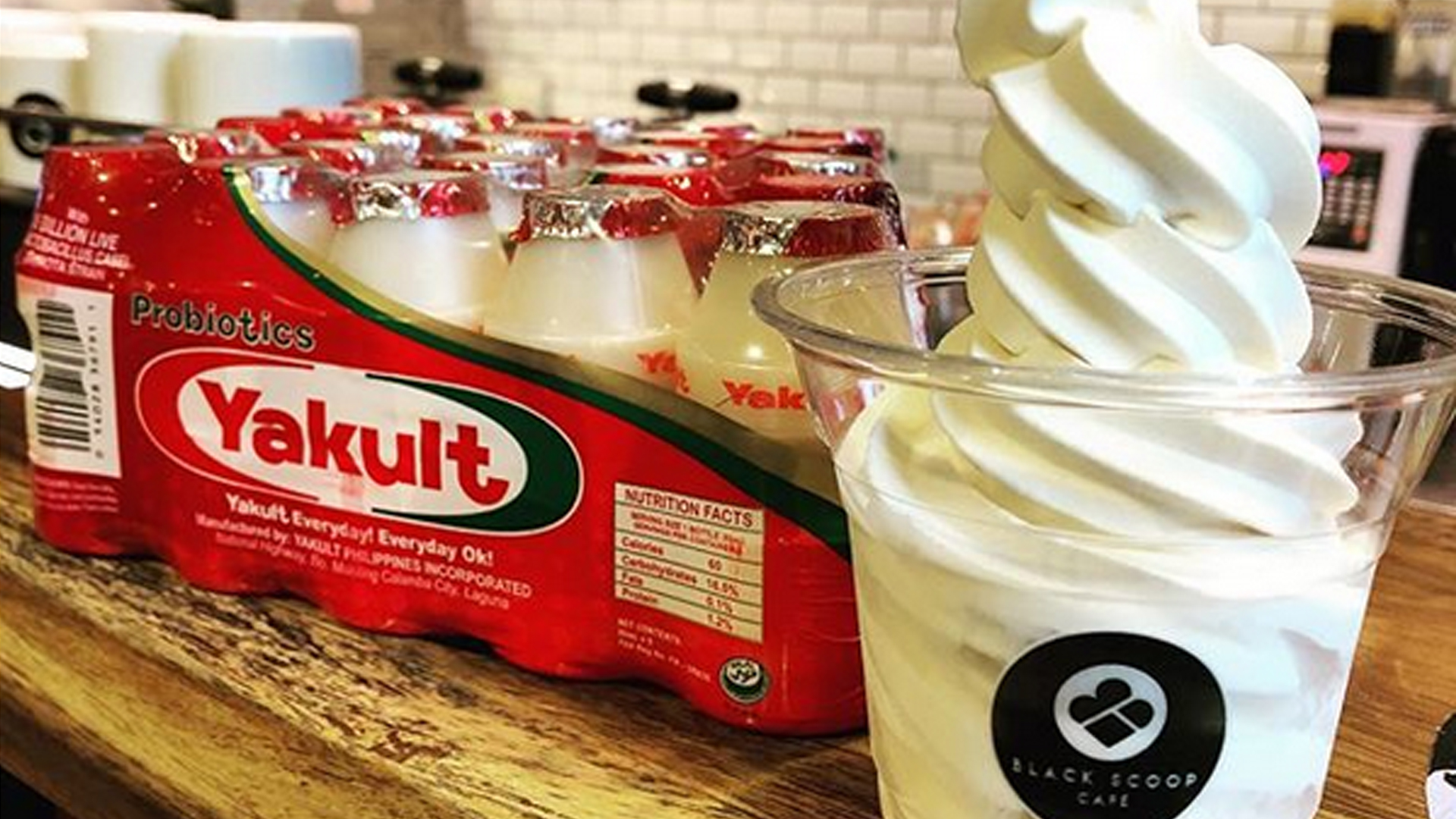 The popular probiotic milk drink from Japan, Yakult, is now getting an ice cream variation at Maginhawa.
There has been a lot of Yakult beverage variations available around the globe, but Black Scoop Café is producing a new kind, which is a soft-serve ice cream that you can get in cones (PHP100) and cups (PHP110). The product is currently available at the lab and training HQ/branch of the store located at Maginhawa, Quezon City, but will soon be available in other branches at the end of the month.
In an interview with Coconuts Manila, Diane Pua, café's F&B consultant, explained the reason why she chose to the transform the milk product into an ice cream. "We wanted to showcase our ability to turn a pleasantly unexpected flavor into our signature desserts… Yakult has always been a staple in every Filipino's fridge, it is time they can also enjoy it as a sundae," she said.
Black Scoop Café is known for creating and popularizing unique soft-serve ice cream flavors. They first started with Pearl Milk Tea Soft-Serve – which flavors include Wintermelon, Okinawa, Caramel, and Chocolate – and Mascarpone soft serve. Recently, they also launched a White Rabbit Soft Serve which is inspired from the famous candy, White Rabbit.