Dolly de Leon slayed the red carpet for this year's Oscars as she arrived wearing a casual black suit with an accent of rose-parted red heels and half-gloves.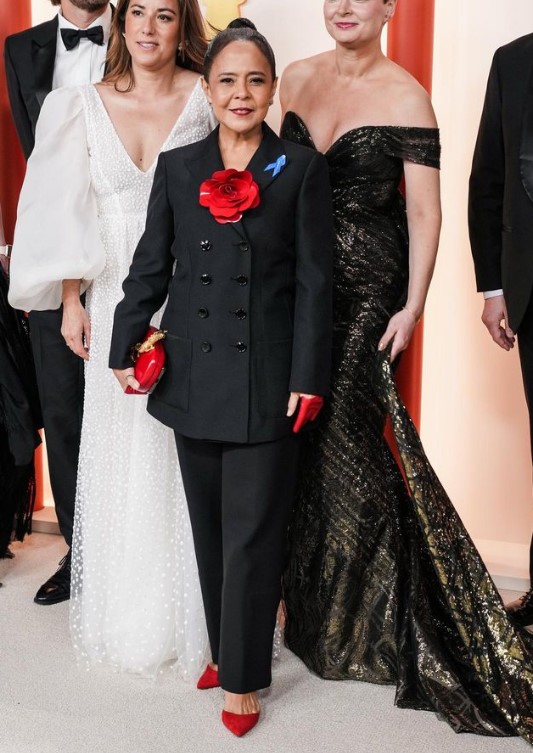 Along with her black suit, the world-class actress also wore a blue ribbon as her way to show her support for refugees during the awards night.
Dolly was the viewers' leading candidate for an Oscar nomination as she plays the role of Abigail in the 2022 hit movie "Triangle of Sadness."
With her notable performance, the actress was almost one of the nominees for the "Best Supporting Actress" category.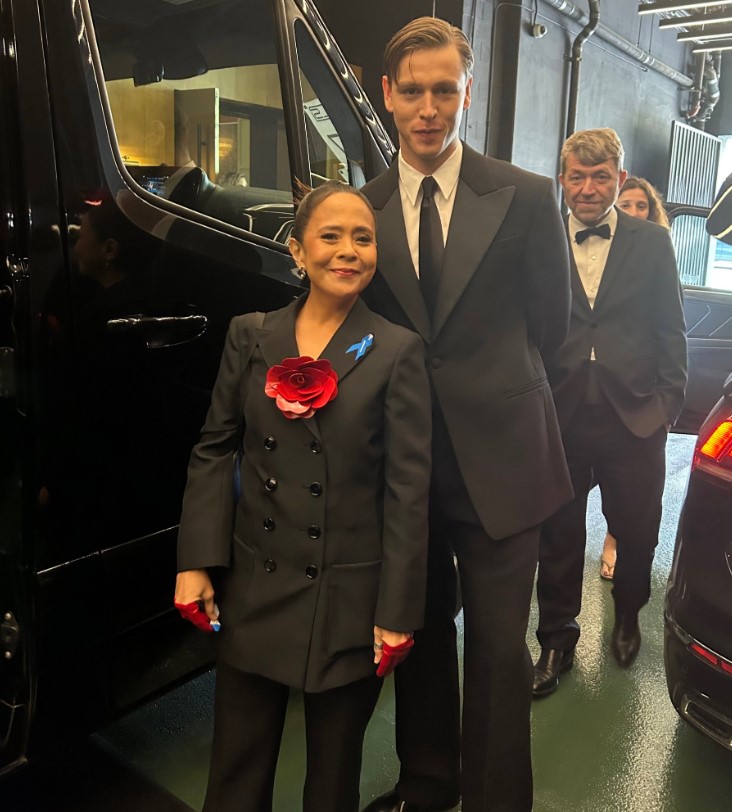 On another hand, the film in which Dolly de Leon starred was nominated for Best Picture, Best Director, and Best Original Screenplay for its writing.
As she attended the Oscars, the Filipina actress showed how she enjoyed the event through her Instagram story.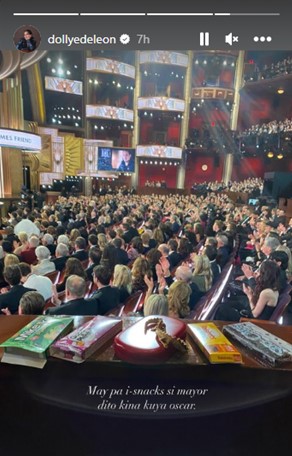 Even if Dolly did not bring home any awards from the 95th Academy Awards, the actress was still able to receive other recognitions, such as the 48th Annual Los Angeles Film Critics Association Awards.
With her recent awards, the actress continues to grow in the entertainment industry as she moves on with this chapter having multiple opportunities for her veteran skills on the big screen.
Photo Credits:
https://www.instagram.com/dollyedeleon/, https://www.instagram.com/philosophyofficial, https://twitter.com/neonrated